Buy Online from Nordic Creamery for the Best Tasting Butter & Award Winning Wisconsin Cheese in the Country!
We offer a variety of handcrafted cheeses and butters made from some of the best and freshest goat's and cow's milk in the region.
Our Cheeses include:
Aged Cheddar Cheese
Mild Cheddar Cheese
Feddost Cheese
Mild Cheddar Smoked Cheese
and more
We also offer a wide variety of butters: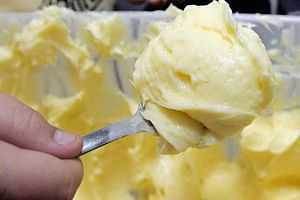 Harvest Butter
and Pepper Butter
Our goat and cow's milk have met the highest standards in Wisconsin. Buy our handcrafted cheese on-line and you'll experience some of the finest cheese made from hard work and love.
Upcoming Events & Markets
Nordic Creamery is out there sharing our love of cheese and great butter with the rest of the world. Here is a list of a few of the places where you can come meet us:
Farmers' Markets
Green City Farmers' Market, Chicago, IL - Saturdays 8am – 1pm


New Madison Store for Nordic Creamery Cheese and Butter
We'd like to announce our newest reseller in Madison:
The Conscious Carnivore, 3236A University Ave. Madison, WI 53705, (608) 709-1418
Call them or visit their store ... they're good folks!