Nordic Creamery - Just wins big at the World Championship Cheese Awards!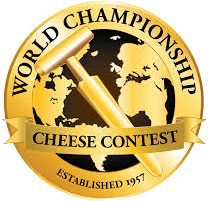 Nordic Creamery™ artisan butters are crafted by Al Bekkum, a long-time licensed Wisconsin buttermaker and cheesemaker, crafting some of the finest, award-winning goat and cow's milk artisan cheese in Wisconsin.. Just like his specialty and artisan cheeses, Al has great precision about his choice of milk sources... both goat and cow milk... for his collection of artisanal butters.
At the 2018 World Championship Awards Nordic Creamery took home the gold.
1st Place - World Champion Garlic and Basil Butter