Buy Online from Nordic Creamery for the Best Tasting Butter & Award Winning Wisconsin Cheese in the Country!
We offer a variety of handcrafted cheeses and butters made from some of the best and freshest goat's and cow's milk in the region.
Our Cheeses include:
Aged Cheddar Cheese
Mild Cheddar Cheese
Feddost Cheese
Mild Cheddar Smoked Cheese
and more
We also offer a wide variety of butters: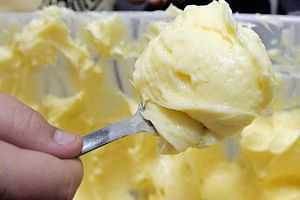 Harvest Butter
and Pepper Butter
Our goat and cow's milk have met the highest standards in Wisconsin. Buy our handcrafted cheese on-line and you'll experience some of the finest cheese made from hard work and love.
Recommended items
Upcoming Events & Markets
Nordic Creamery is out there sharing our love of cheese and great butter with the rest of the world. Here is a list of a few of the places where you can come meet us:
Farmers' Markets
Green City Farmers' Market, Chicago, IL - Saturdays 8am – 1pm
You can also find us at the Valley View Mall in La Crosse WI. From black Friday thru Christmas eve we will be there helping folks create the perfect gift for all the people on their lists. Come visit us!